Product introduction: Body / chassis / blow
In a page here, We introduce product "Body", "Chassis", and "Blow" of the Katayama Manufacturing.
Body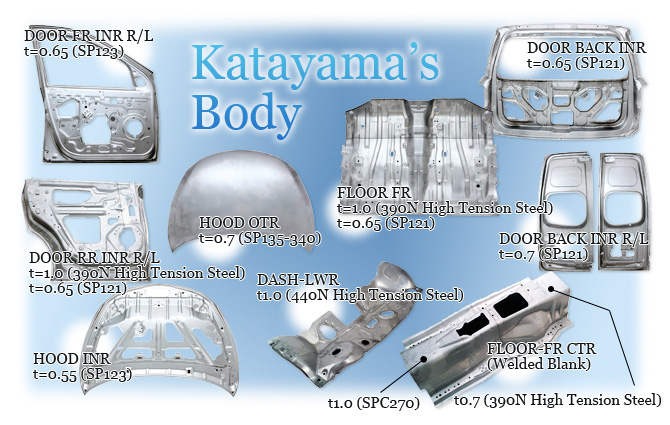 Chassis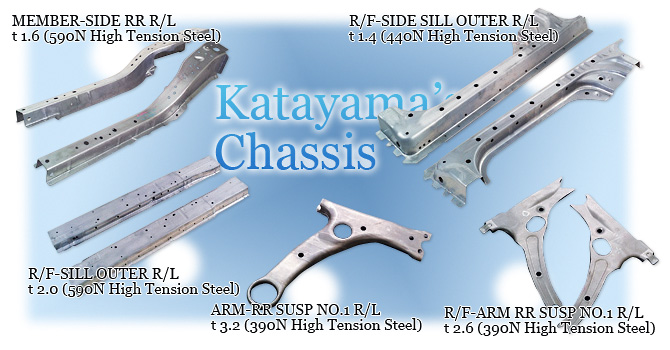 Blow
We have been engaged in the design and manufactured of Blow Forming Dies centering on resin fuel tanks for use in automobile since the beginning of 1990's the first in the industry to enter this field.
There is an increasing tendency to move away from steel to resin, and Katayama Manufacturing Co.,Ltd. is attracting much attention for its pioneering sprit with regards to the technology in this field.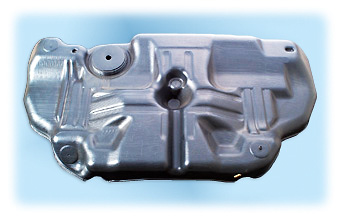 Posture to product-making of Katayama Manufacturing
Forming of High Tension Steel and Welded (Tailored) Blank.
We have piled up experience in the processes correspond to the customer's requirement.
Especially the ratio of using high tension steel such as 790N is now increasing.
We can suggest the best process plan for the high tension steel and the welded blank (Tailored blank).